Testimonials
To your team
"Thank you for the incredible job you and your colleagues performed as part of the recovery of Murray Taylor. Your leadership and display of deep technical skills, professionalism and ability to work at a high tempo within the CIMS response team under an extremely stressful situation was magnificent.
"Every member of your team played a key role in the successful recovery of Mr Taylor and despite the level of rapid response from your organisation, as we now know, this could not have improved the tragic outcome. However, had life been 'at stake', your ability to rapidly mobilise would have been a key element in a more successful ending.
"You and your organisation have my profound thanks " — Tony Forster Chief Inspector, Extractives

To Smith Precast Concrete Manufacturing staff
"I would like to take the opportunity to thank all involved with the Precast Panel installation at the Fonterra Clandeboye R22 Project. The original scope of work was for 22 panels to be installed over 5 days. Unfortunately, due to delays, the job had to be completed during a shortened week prior to Easter. The result was 22 panels installed in 4 days! Access was difficult for the Crane, Dogmen and Builders using the EWP's.
"Smith Precast Concrete Manufacturing made deliveries to request, and Smith Cranes' operators adapted readily to the difficult access. Tony Boyce Builders had few experienced crew, yet the teamwork and organisation fell into place quickly and was efficient and competent.
"This job could have become an HSE minefield, yet all onsite staff conducted themselves in a professional manner. My sincere thanks to those that made this job happen in such a smooth manner and as a successful operation." — Roger Forrester, Site Manger, Apollo Projects, 2015
To the Smith Cranes Auckland tower crane crew
"I wanted to write to say how well the crane dismantling was handled by the Auckland Crane Company, Smiths and Haydn & Rollett. It was all done in such a professional manner with as much speed as was possible which meant that residents were not inconvenienced for any longer than necessary. The men who directed the traffic in and out of the new part of the building were just great. On the whole an amazing feat and great to watch.

"I also would like you to pass on to Haydn & Rollett how well the men have been working with much laughter and singing and keeping the building site so tidy at all times. As my apartment overlooks the site and the new building seems slap-bang in my face, I have appreciated how well it has all gone." — Pru Giles, Apt. 1302, 2015
To the Smith Residential Lifting team
"Just a quick email to say big thanks to yourself, Cameron and his team's effort at 27 Brittan. The new concrete block perimeter foundation looks great and the larger vents will give excellent sub floor ventilation. The pile and bearer work is excellent too. The extra work you guys have done there is much appreciated. Outstanding effort at short notice, this is exactly what we needed." — Aaron Cochrane, Rebuild Solution Manager, Hawkins, 2015
To Smith Heavy Haulage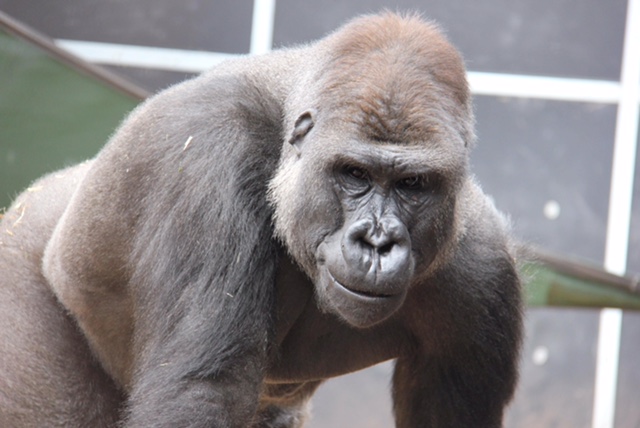 "On behalf of Orana Wildlife Trust Board and staff I would like to thank you most sincerely for providing transportation of logs to Orana Wildlife Park last week.
"The logs will be utisilsed in the outdoor exhibits of Orana Wildlife Park's most ambitious project ever – a Great Ape Centre for New Zealand's first gorilla group and also a home for orangutans.
"... Your support is greatly appreciated and assists us immensely." – Nathan, Orana Wildlife Park, 2015
Smith Cranes recognised for rescue efforts
A plaque recognising Smith Cranes and its rescue efforts on 22 February 2011 was unveiled on 4 November 2014 at Parry Field Lawyer's new building.
"Nearly four years later, that day is still etched in our memories and we thought it would be fitting to recognise the heroic actions of the men from Smith Cranes and ask them to open our new building on Rimu Street." — Parry Field Lawyers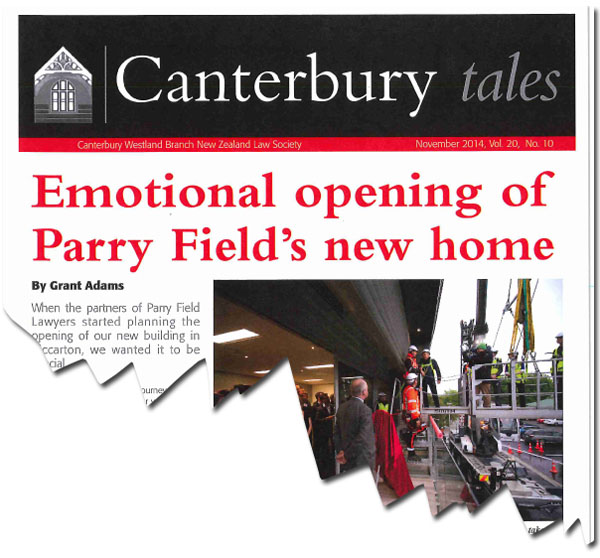 To the residential lifting team

To Anthony Pearson

"I am writing to thank you for the excellent relocation contract you completed. Every aspect of your contract was very satisfactory.

"... I commend you for your service and professionalism and look forward to using your services again." — M J Bushnell, 2014

To Tim Smith

"I would just like to thank all your guys who were involved in the very complicated lift at the Christchurch Public Hospital.

"Your staff were excellent to work with, and did a splendid job. Please pass on our thanks to all those involved." — David Browne, 2014

To Jason Bourke

[ In response to services provided by Smith Cranes at the site of the earthquake-damaged lift shaft in Lukes Lane, Wellington CBD ]

" I'd like to take this opportunity to thank you, Shane, Tim and the whole team for a fantastic outcome. On behalf of the Wellington City Council I'd like to say we really appreciate the fact you dropped all your other work to help out with a difficult piece of work that could have had a disastrous outcome if it hadn't been dealt with as quickly as it was. There's also no question we made the right call to get in the Christchurch contingent!!" — Michael Scott, 2013

To Brent Smith

"Phillip and I would like to say thank you to your team for the work you did on our home. Being the "first lift" scared us half to death! But you guys all looked so calm and offered us great reassurance at the time of the lift.

"We're now home and it's like we were never away. A mighty fine job done by a brilliant team of experts!. We're thrilled. Thank you all so much." — Denise & Phillip Breen, 2013

To the Smith Building Relocation team:

"I would like to congratulate you on the superior job that you did moving our house from 'Red Zoned' Kairaki Beach to West Eyreton. Your efforts were above-and-beyond what I expected throughout every aspect, from lifting of the house, manoeuvring it out of the beach, through Kaiapoi, down the motorway, through a ford and to our block of land.

"No part of the move of the house was too hard. The team's can-do, will-do attitude had all my fears put aside and turned into excitement. The level of professionalism and quality exceeded that of other moving companies that I have used for relocation before." — Peter Gill, 2013

To Tim Smith

"As the end is in sight for completion of the New Servicing facility at Middleton, I would like to thank the team involved for their professionalism in the pit build and pedestal install. Peter Wilson is a credit to your company, proactive, polite, positive attitude and hard working. Matt and George too are grafters and good guys. Jonathan has ticked all of the boxes, has had the answers and solutions to any problems encountered along the way.

"Hopefully we will get the green light for the next phase of the Mechanical rebuild and when we do, I'll have no hesitation in recommending your Company for the structural side of the build." — Dave Borlase, KiwiRail, 2013